How many times have you heard that sample albums are key tools for increasing sales and growing your business?

We're not here to tell you something you already know, but to give you some advice that you can put into practice.

Few people will come into your studio thinking they are buying printed products along with their photo session. It's up to you to help them grow their desire to have a memory that will last forever.

How?

1. Dress your studio in photographs
The suit doesn't make the man, but the studio makes the photographer.
When they walk through the door, your clients should be struck by a constellation of frames and prints that paint the walls, by bookshelves full of albums and professional coffee table books. But it's not enough to just display the products, you need to thoughtfully decorate your studio, as if it were the home of your photographs.


2. Display the products you want clients to buy

Sample albums allow you to showcase everything they can get from your work, so why not show only the best?
Making 100-page albums with the most beautiful cover designs and the best photographic paper will increase your profits.

Once they've seen the best, your bride and groom won't want to settle.


3. We're not all the same: long live customization!

You will meet clients who will not be satisfied with your offerings: they will prefer another color, another graphic, they will not appreciate the watermark of the velvet paper (crazy!)

Luckily there are AE Guides with which you can show all the elements that make up Albums, Event Books and Frames.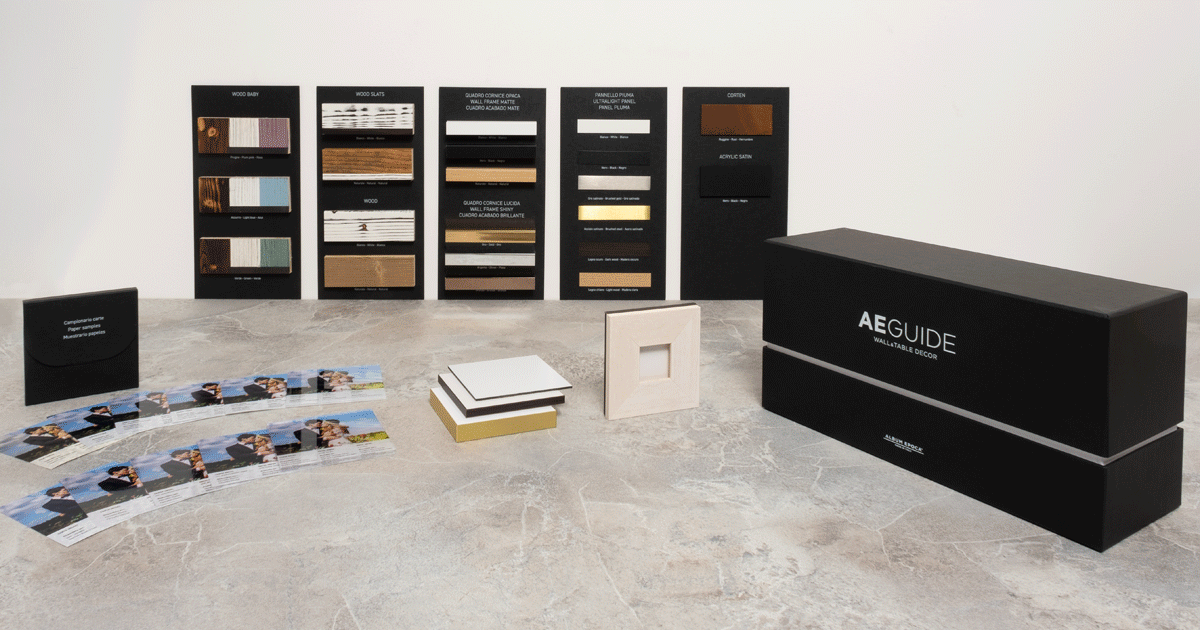 4. Together is better
It is very important to have a reliable partner at your side who can help you through all the stages of your work.
We feel very fortunate to be able to share with you the most beautiful job in the world and we want to give you all our support to facilitate and grow your business.

That's why all our customers get 50% off samples and, for those on our AE Membership Premium program, the AE Guides for Albums and Event Books are free.