The Holiday season is... warmth, lights and gifts, but there's more. For the professional photographer, it's a unique business opportunity. You can propose and organize themed photo sessions to take original photos of your clients, which they can use to create customized Christmas cards and gifts. Personalized gifts have been very popular lately, and the trend is constantly growing. It's easy to understand why: personalized gifts make the recipient feel special and loved.
If you wish to offer Holiday photo sessions, it's important to organize all activities well ahead of time. Start working on creative ideas as early as October. If you haven't had the time to do this, an alternative (but always appreciated) solution could be using photos you took of your clients in the past to create unique gifts. Next, choose the materials, location, set-up, and finally the products to suggest to your clients. And that's where Album Epoca supports you.
But let's rewind and go back to the start. To understand how Holiday sessions are planned, we asked a professional who does them (and very well too): Maurizio, the owner of 2.8 Photographer, a photo studio in Pescara.
Maurizio, can you tell us a bit about your passion for photography? How did it start?
My passion is linked to the memory of my father, who enjoyed taking thousands of slides with his Olympus camera, which he then would print and watch together with us children. As an adult, I began to do the same, and it was by pure chance that I turned my passion into a profession. A relative asked me to take photos at a First Communion ceremony, and the rest is history. In 2010 I opened my first shop, which then became one of Pescara's leading photo studios.
When do you start thinking of Holiday sessions and what are the planning steps?
I start exploring creative themes as early as September, and I change them every year. Once an idea is clear in my head, I proceed with the search and choice of materials, such as trains as a background to sitter photos. And then of course there's all that follows the session, which is not to be underestimated: the post-production phase requires time and attention.
Who do you offer this type of photo session to?
Certainly to parents and children. The age group goes from newborns to 12-year-old kids: it's always exciting to see the magic of the festive season in their eyes! Holiday theme family sessions are also very popular. This is when I take photos of both children and their parents: it's a memorable family experience.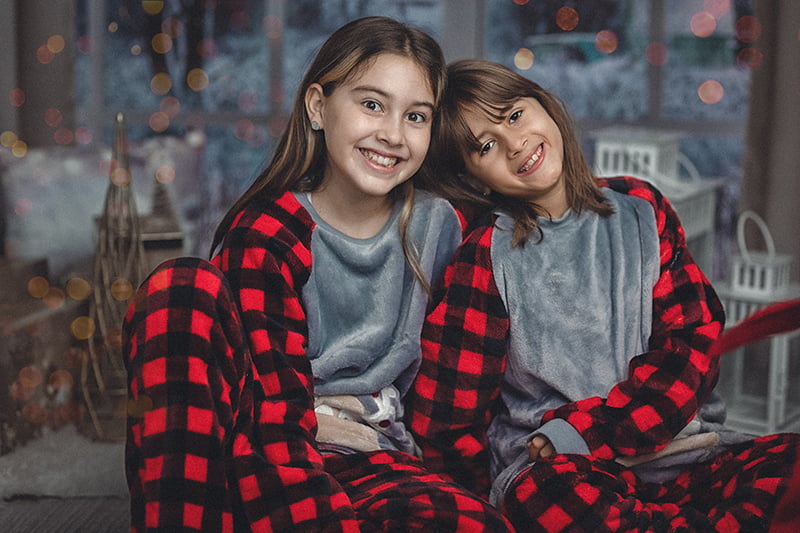 What about price?
A photo session will last approximately 20 minutes and the price depends on the products selected by the client. We start from €150, which includes 5 printed photos. Usually, nobody buys the basic package only, because when they see the photos they get excited, so it's easy to propose other printed products.
What's the reason that drives your clients to print your photographs?
To celebrate the festivity, to turn joyful moments into lasting memories and give them to their relatives as gifts.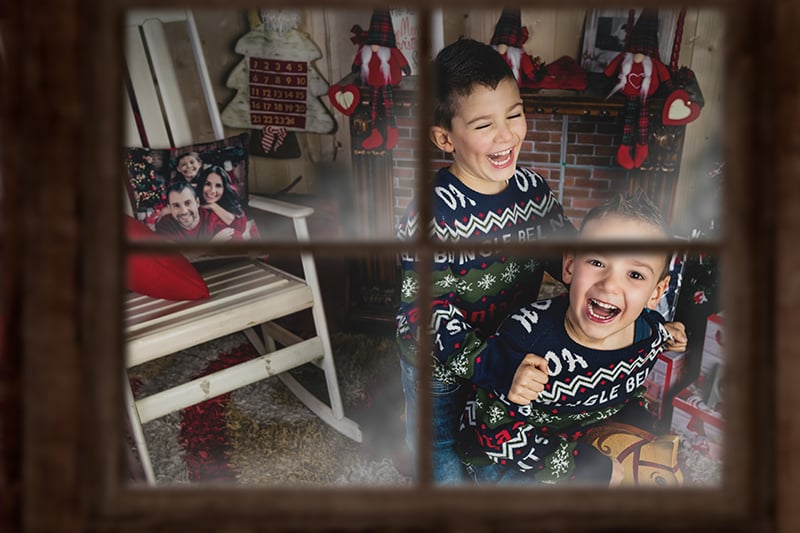 In your opinion, what is the added value of a print?
What I'm going to tell you will sound like an advertisement, "A Print is Forever." With digital files, the risk of losing images is always around the corner.
Once the photo session has ended, the selling starts. Which products do you suggest to your clients?
Much depends on the type of client. When someone walks into my studio, I try to understand their tastes and what type of product they might prefer. That's what I base my commercial offer on. The most popular Album Epoca products are Ultralight Panels and Matted Prints.
What tools do you use to sell your products?
The samples. In my store, I display most of the products I sell, and this helps clients choose the right ones. For me, selling is a challenge I try to overcome, always!


And now that you know all of Maurizio's secrets, what about taking advantage of this opportunity to suggest themed photo sessions to your clients? Besides the photo session, remember to offer your clients Event Books too--perfect to collect the best memories of the Holidays--and Wall Prints (Ultralight Panels and Canvas prints) to decorate the home in style. And with our Holiday promotion, selling your photos will be even easier. Discover it now.