In this article we suggest a professional service you can provide for the printing of your clients' photos. We call it Life Stories, because the aim is to create a tangible and lasting memory which preserves and celebrates the story of people.
In the article we explain why it is important to provide this professional printing solution and why you are the best person for the job. We also share tips and tools you may find useful when offering the service.
Now let's focus on how to communicate this project online (Facebook, Instagram, Pinterest) and offline (in studio or store), also thanks to marketing materials we provide Album Epoca subscribers with.
How to promote the Life Stories service?

• Involve your most loyal clients
Contact your loyal clients, those who turned to you for a photoshoot, and potential clients too, those who provided you with their contact details upon enquiring for information (mobile or email).
The simplest and most direct way to offer this service is by sending an email which leverages the emotional value of memory. For more effective communication, we strongly recommend you search your customer database for anyone who could really be interested and take the time to personalize an email for each of them.
For example, you can reach out to that client who booked you for a newborn session a year ago and offer a wall frame composition to celebrate the first year of her child's life. Or for the man whose portrait you took together with his family, you could offer a life story kept in a Matted Prints.

To help you with this we have prepared an email template you can personalize and align with your communication target.
Se sei già registrato al sito Album Epoca puoi scaricare il template dalla sezione "Materiale Marketing" della tua area riservata. Se non sei ancora cliente ti basterà registrarti gratuitamente al sito e seguire le indicazioni sopra citate.
If you have already registered on the Album Epoca website, you can download the template from the "Marketing Materials" section in your reserved area. If you aren't a customer yet, simply register on the site free of charge and follow the aforementioned instructions.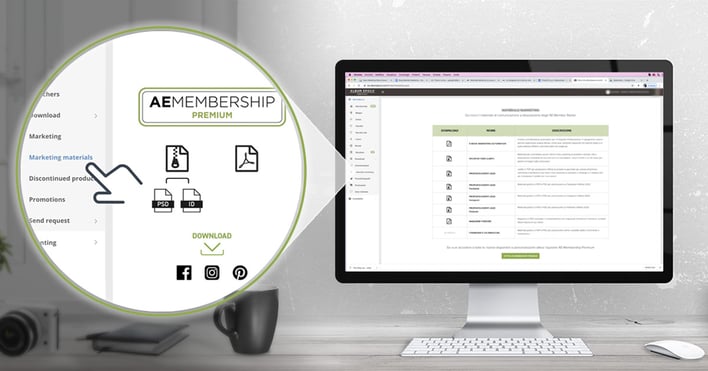 • Fai promozione sul tuo sito web Promote on your website

As you already know, if you want to offer a service to your clients, they need to be able to find all relative information on your website. Add a section dedicated to the project, where you can present the idea, the professional products you can provide, images of examples and any promotions.
Album Epoca provides different promotions on products for photographers; if you are already registered check out the "Promotions" section in your reserved area.
If you want more visibility for the service, add an identifying image in the homepage, along with a link to the dedicated section.

• Communicate on all major social networks

Promoting this service on Facebook, Instagram and Pinterest is fundamental : not only are these channels major touchpoints with new clients, they are also optimal environments for involving them.
To communicate the Life Stories service on social media we have created graphic resources in PSD format and specific example texts for each communication channel. These assets are available for download, free of charge, again in the "Marketing Materials" section of the reserved area.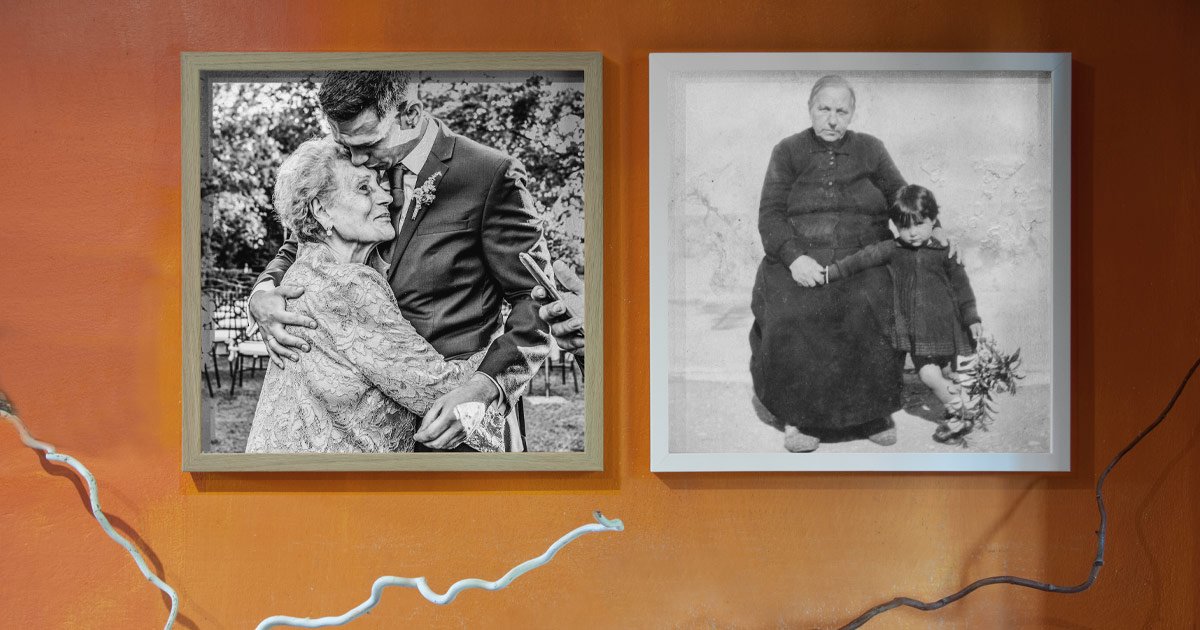 • Engage in offline promotion

If you have a studio, you can use premises for promotion too, by means of a brochure displayed in the studio window or another visible location, describing the service and any promotions.
Lastly, incentivize sales with offers. Here are a few suggestions.
You can create word-of-mouth promotions, offering a free print to customers who bring a friend.
Or family promotions, if one family requests several Life Stories (requesting the storytelling of their grandparents and children) or purchases more than one product, offer a discount on the second service/product.
As you can see, there are many ideas for launching this service. One suggestion for offering a promotion that is good value for money for your customers and remunerative for you, is to check our promotions and offer them, based on you sales targets.

✔ Useful tips for structuring both your online and offline communication
✔ Graphic materials and examples of texts for promoting the service on social media

Now it's up to you to use the marketing materials and put our suggestions into practice!