The images captured by a professional, the digital pictures taken with a last-generation smartphone, the white and black prints that show the signs of time, all have one thing in common: they are the visual testimony of a life.
In a moment when people have rediscovered the value of family and personal relationships, it's essential to have a tangible and lasting memory of loved ones to preserve and celebrate their history.
As a professional photographer and an image expert, who better than you can enhance the memories of your clients by offering a professional solution to print their photographs on a physical product?
Yes, we did say their photographs.
The images that have more to say are often the amateur ones that portray intimate moments of everyday life in which the photographer cannot always take part. These photos are technically imperfect, out of focus and with slightly dull colors that are not as beautiful as those of a professional but they are special for those who jealously keep them in their phone gallery or between the pages of an old album.
But if your clients already have the photos, why should they choose you to print them?

For the same reason they rely on you when they want to capture special and iconic moments like a wedding, the birth of their first child or a ceremony: they want a professional result.

You are an image expert: you can evaluate it, choose it, improve it thanks to your post-production work and create a lovely visual storytelling.
These skills are the main reason why customers should entrust you with their most precious memories and, above all, the reasons that must push you to present yourself as an expert.


How to offer this service?

Here's some practical tips.

• Choose the right target to offer this service to

As fascinating as it can be for many clients, this service is not for everyone. A project of this type entails expenses that not everyone can afford and is often requested to celebrate special occasions.

Therefore, you must carefully choose both who to offer it to and when.

Some groups that might be right for you are loyal clients, local entrepreneurs, sportsmen or business owners interested in telling the history of their firm. These wealthy people are more likely to request a professional printing service, especially if they are looking for a unique gift.

Offer this service to celebrate wedding anniversaries, birthdays, important life goals such as graduations and other special occasions.

• Contact your loyal clients
Get in touch with your loyal clients, those who have already entrusted you with a photoshoot, and with potential ones, those who have left you their contact info (phone number or email) for enquiries.
The simplest and most direct way to offer them this service is by email, which allows you to leverage the emotion and the value of memories. To make communication more effective we encourage you to search in your customer database for those who belong to your target and create a personalized email for each group. For example, you can reach out to that client who booked you for a newborn session a year ago and offer them a wall frame composition to celebrate the first year of their child's life.

To help you with this, we have written an email template that you can customize to make it consistent with your communication purpose.
If you are already registered with Album Epoca, you can download the template from the "Marketing Materials" section of your reserved area. If you are not a customer yet, simply register on the website for free and follow the aforementioned instructions.
Let's not forget communication on the social media channels: Facebook, Instagram, Pinterest and your website are your main touchpoints with new clients. To support you also in this activity, in the coming weeks we will add useful graphic resources and social post templates in the Marketing Materials section to structure an effective communication on social media.
In addition, you will soon find our blog post on how to promote this service, both online and offline.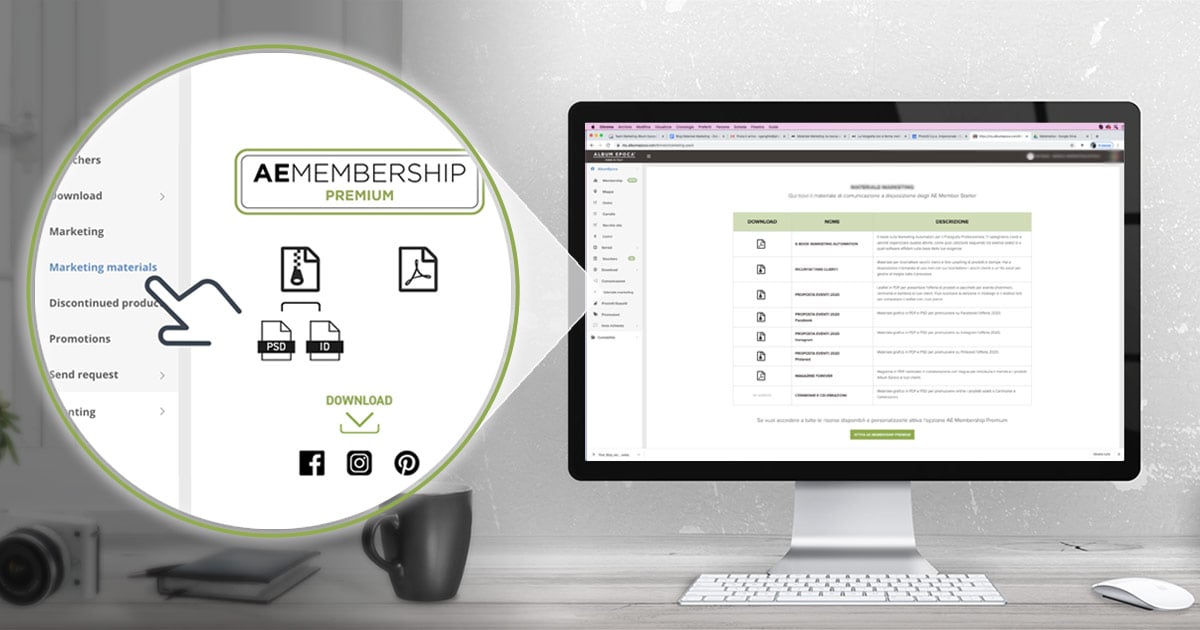 • Offer quality products

Your artistic sensibility and your technical skills, combined with the quality of a handmade product, will be the key to obtaining a professional result starting from amateur images.
Album Epoca wall products are design objects, conceived to last over time and preserve the memory of special events. Besides, all Album Epoca customers will be able to offer wall prints at a competitive price, thanks to the discount on all Wall & Table Decor products (Wall and Tabletop Frames, Panels and Canvas Prints).

To find out more, check out the "Promotions" section of your reserved area.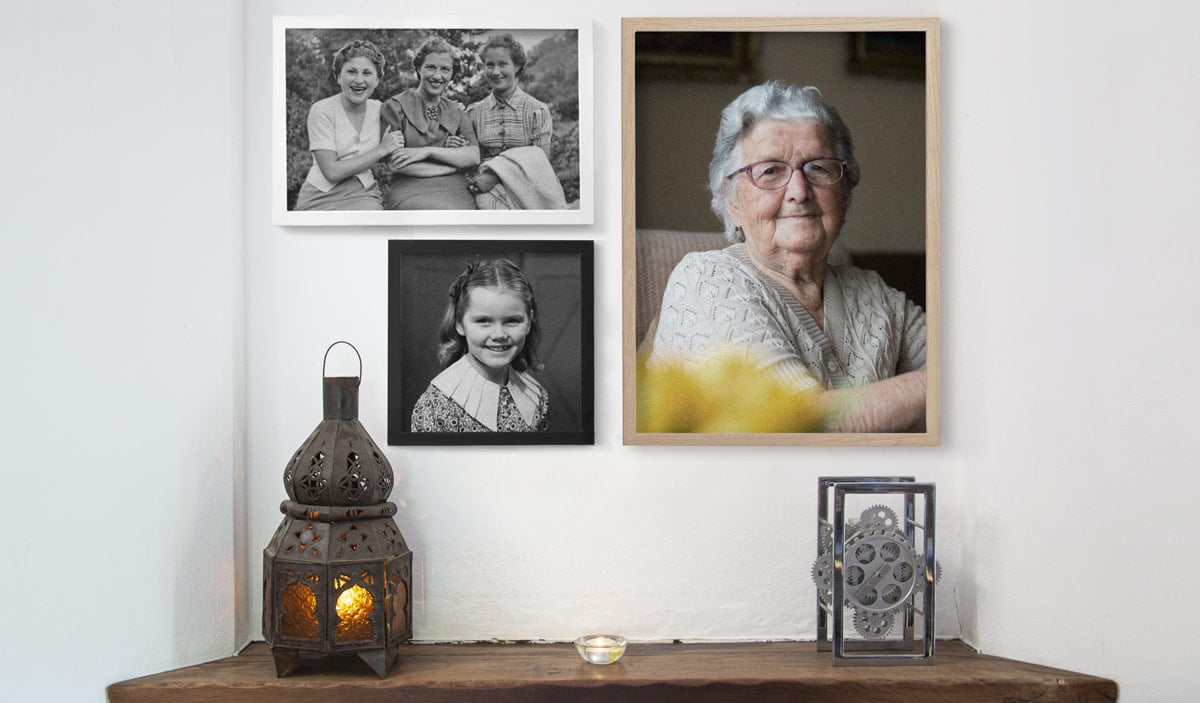 • Offer printing of old photographs
When offering this service, do not only ask clients for the digital files which they could actually print on their own (albeit with a less pleasant result). Encourage them to send you printed photos, slides and negatives that may have belonged to their parents or grandparents. These images are pieces of history that you can put together in a wall storytelling to be handed down from generation to generation.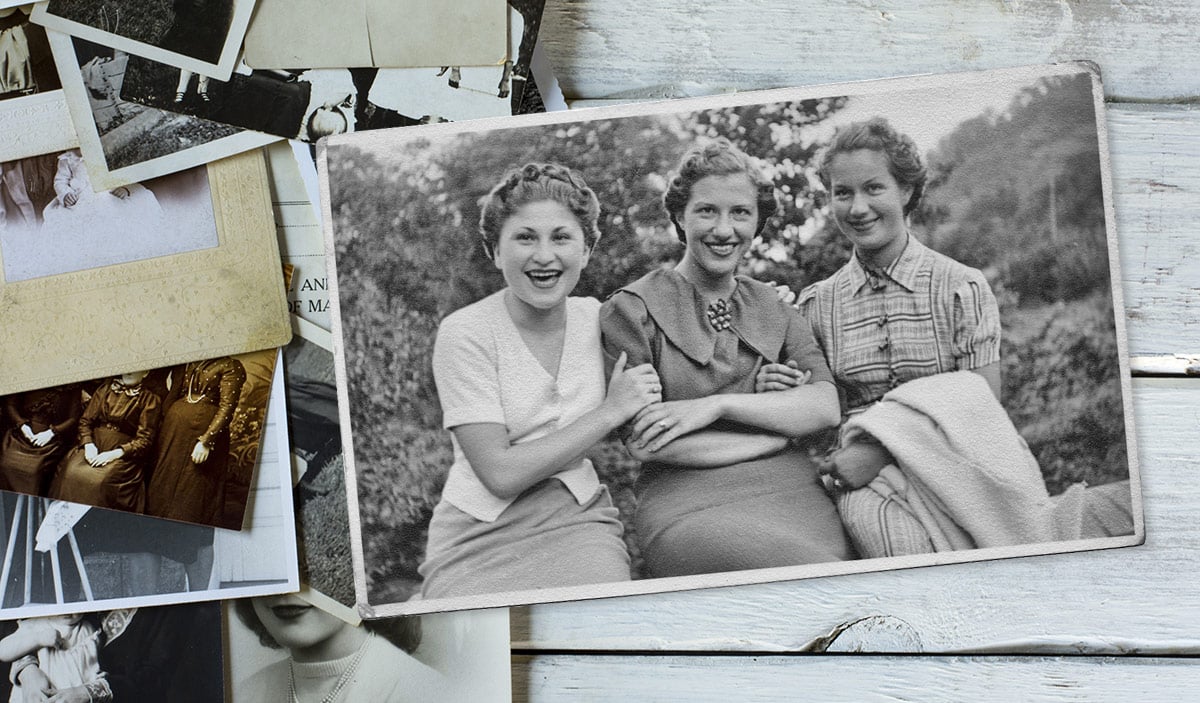 We have explained why it is important to offer a professional printing solution to your clients and why you are the most suitable person to entrust this service with. We have shared with you useful tips and tools but now it's up to you to tell life stories that your clients can give to their loved ones or hang in their living room.