Where would we be without photos, without the memories, without our story?
Images of the past, those black and white ones which have faded and become worn over time have an extraordinary power: they enable us to rediscover our origins and delve into our family history.
Life Stories is an Album Epoca proposal conceived to give value to these old images, long forgotten by grown-ups and yet to be seen by children.
At a time in which many events have been postponed, we have suggested that professional photographers provide this service, using images or digital files the customer already has and re-elaborating them thanks to their expert eye, for professional and high-quality results.
We all have photographs lying around in drawers or old albums, slides and negatives in long forgotten boxes; you can use these fragments of memory and your professional eye to create moving visual biographies, which can be printed onto a physical product. On a Event Book, a Panel... or both!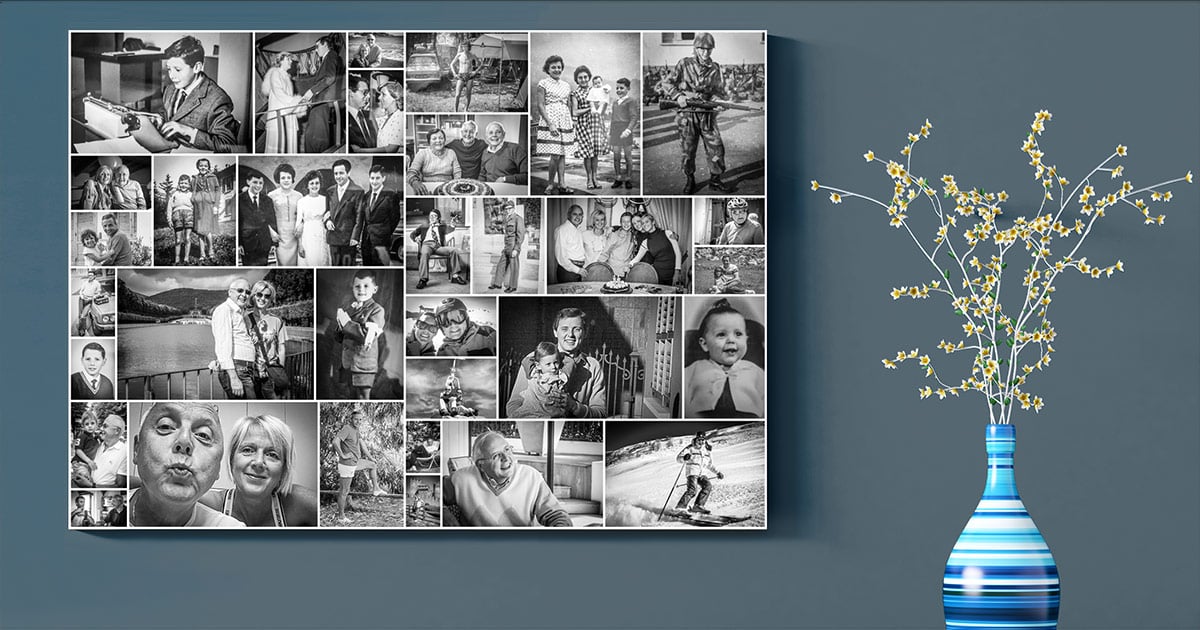 Present customers with the opportunity to create their visual biography


You can offer this service to people who want to tell, preserve and share their own story using a professional solution, or to anyone looking for a special gift.
Their grandparents wedding anniversary, their parent's silver jubilee, Christmas, an important birthday or a special commemoration are all perfect occasions for dipping into the past.
Contact your loyal clients or use major social networks (Facebook, Instagram and Pinterest) to find new ones and ask them to send you their printed photos, slides and negatives which you will turn into a visual storytelling.
We suggest that you ask for as much material as possible, for more freedom of choice when you actually get down to composing your clients' stories.
If you don't know how to contact clients or communicate the Life Stories service on social media, don't worry! We've shared useful suggestions on our blog, on how to offer this service, along with lots of graphic materials and concrete ideas for starting up your communication on social media.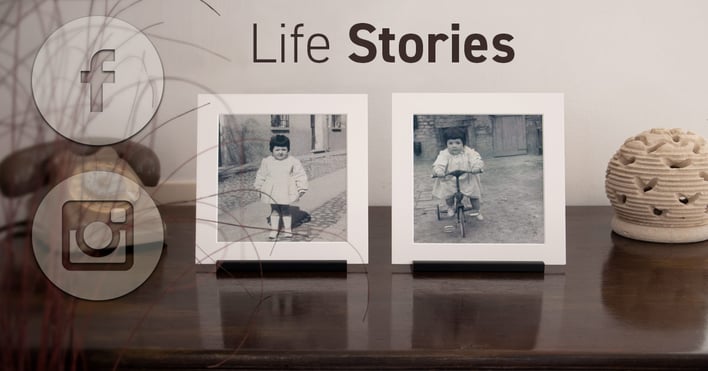 After promoting your offer, contact interested clients and receive images, which must be converted into digital files so that you can re-elaborate them.
Now that you have received all your clients' images on your pc, the time has come to compose their visual biographies.
We have no suggestions or short-cuts for this part of the process. The professional photographer's job has always been to describe stories through images, so what better person than you to give people's photos a new lease of life?
Composing biographies is so much more than just creating a layout for a dozen or so photos and printing them onto a panel, a frame or an album. This is a task which requires experience and the veritable elaboration of a story through a professional and artistic gaze. Not everyone is up to the task and this makes you an added value for this service, as a professional photographer.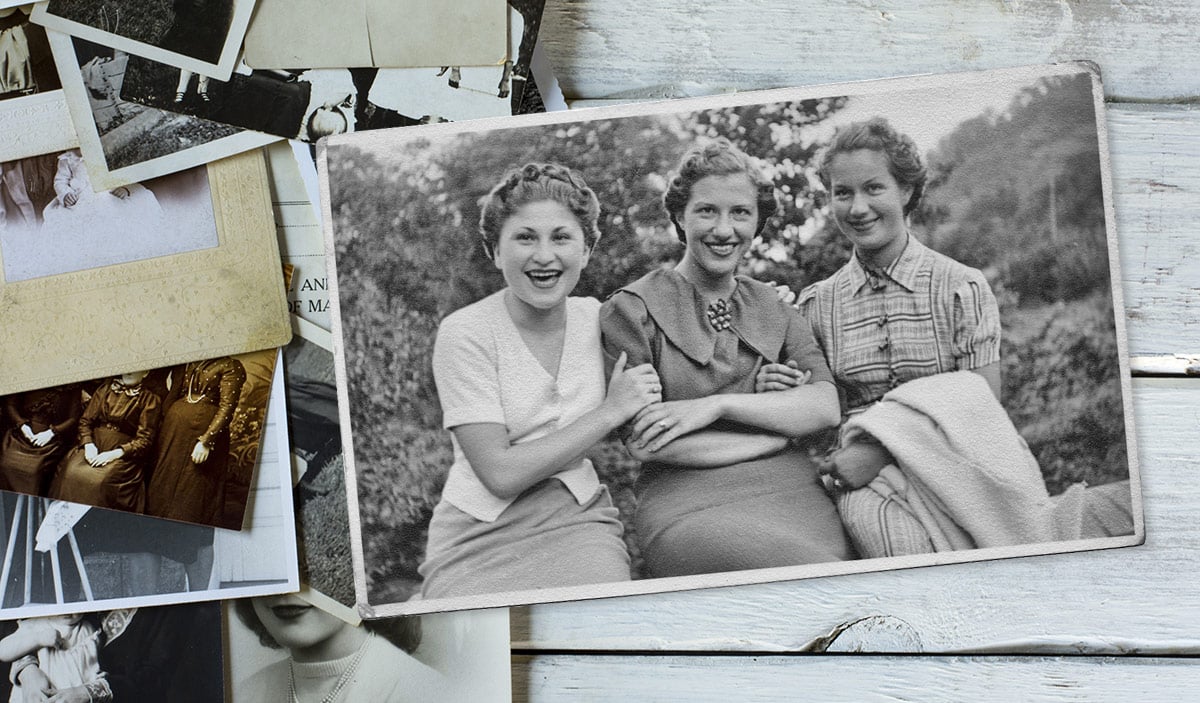 Well actually, there is one suggestion we have for you: present yourself as an image expert, convey your value to your clients. You already know only too well how images speak louder than words, so show them what you're made of, using a concrete example, perhaps of your very own biography.
We printed the story of Andrea Mainetti, CEO of Album Epoca, on an Event Book to celebrate his 50th birthday. From this link you can reach the project online, in case you want to take a cue or simply peek at the design.

In addition, we have made available to Album Epoca customers many discounts on various products such as Event Books, Wall & Table Decor and Matted Prints. So you can print your story or offer this service to your clients at a special price!
You'll find all the exclusive promotions for Album Epoca photographers in your reserved area, in the "Promotions" section.
Start offering the Life Stories service right away!