Let's start from a fact: visual social networks like Facebook, Instagram and Pinterest are important tools for a professional photographer like you who works with images. Indeed, a well-structured communication allows you to obtain visibility, new clients and more income.

Nothing new under the sun: in order to stand out from the plethora of photographers (or wannabes) taking extraordinary photographs is no longer enough, you have to showcase them in a wider and more structured storytelling than the single post on Instagram.

A good social strategy varies according to goals and target audiences but, in general, it has to alternate content that shows your work, the products and services you offer, and promotions to attract new clients.

This implies a lot of work spent on creating content and promotional images, and if you're lucky enough to have the time to do that, you'd rather use it for something else.
For this reason, we've created helpful resources that will make you save precious time!



What do the Marketing Materials provided by Album Epoca include?

In the reserved area of our website, all Album Epoca clients can find the Marketing Materials section, a place where we periodically add training materials and graphic assets to share your offer of products and services on social media, especially on Facebook, Instagram and Pinterest.

In particular, there are various types of graphic files (PDF, PSD, InDesign) that present the Album Epoca product offering organized by event: wedding, kids, ceremonies and portraits.
To simplify your work, each image already has the correct size and cuts for the related social channel. And, if you are an AE Premium Member, you can access more files and customize the graphic materials with your images to make your offer even more exclusive!
If you haven't done it already, subscribe to AE Membership Premium, which doesn't just offer more marketing resources but also tools and advantages to grow your business.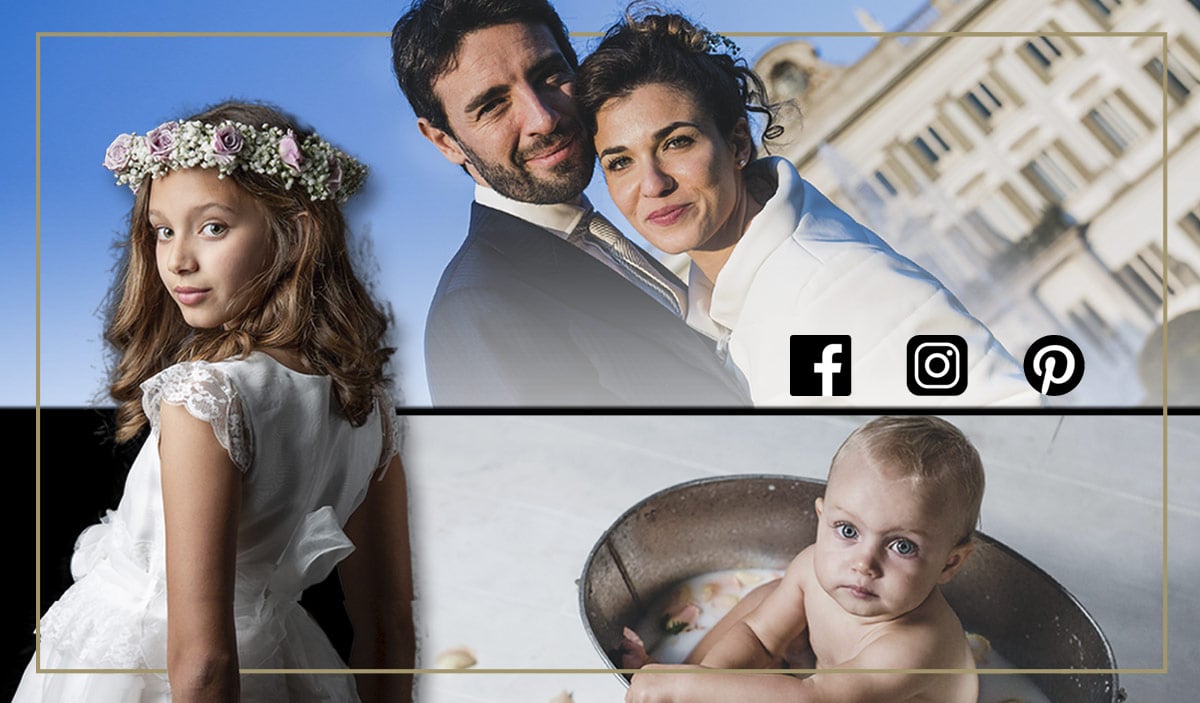 How to use Marketing Materials in practice

1. To do promotions on a single product or bundles

As we often recommend to our customers, it's important to offer a specific package for each event, even better if it is discounted compared to the single product.
For an important event such as a wedding, offer a package with an Album or Event Book and two smaller duplicates for parents or relatives. For minor events such as ceremonies, maternity and newborn sessions, offer a Panel or a USB stick in addition to the classic coffee table book.

Use the graphic materials to create your promotional posts, changing them according to the characteristics of the social networks: on Facebook you can give more space to the text, while on Instagram and Pinterest you'd want to favor images.
An example? On Facebook, offer a package with a coffee table book (Event Book) and a Frame at a discounted price to those clients who book a family portrait by a certain date.
The same promotion can be shared on Instagram by publishing 3 consecutive images: the first shows an Event Book, the second a Frame and the third the complete offer.
This structure focused on the images will allow you to enhance the products and the offer related to them.
Lastly, on Pinterest you can create boards with all the available promos to inspire your clients and show them an overview of your offer.







2. To increase your visibility and get new clients.

Social networks are the right place to engage potential clients: share your products and services, and show them what they can have by printing your photographs.
As you may know, Facebook offers different types of posts such as carousels, interactive posts, photo albums; use this content consistently with the goal of your post.
Do you want to advertise your offering? Use the carousel ad. Do you want to collect your followers' opinion on a certain topic/picture? Create an interactive post. You'll just need to choose from the different graphic resources available in the reserved area of Album Epoca website.

On Instagram and Pinterest, where images are key, create inspirational content that shows your work. But don't forget to also enhance the products and services you offer, this will show potential clients the charm of touching and reliving a special memory every day.


3. To do Personal Branding, that is to work on your professional image.

What is Personal Brand, in theory and mostly in practice, is explained in an e-book made by Album Epoca for their customers. You can download it directly from your reserved area, in the Marketing Materials section.

Meanwhile, we can tell you that taking care of your social media pages with quality content helps you make yourself known by new clients, but also establish on the market by giving a professional image of yourself and your work.
This will surely help you build trust and retain current and future clients. To create a distinctive and consistent communication with your brand, it's essential to publish unique content: a first step is to personalize the graphic materials we prepared for you with your images.

All these activities will bring even more results if you invest a small budget: by implementing paid campaigns, aimed at the right target, you can reach a wider audience but also one that's more interested in the services you offer.
For example, if you do newborn sessions, sponsor your offering of products suitable for children and offer a discounted package to new moms and dads, while if you offer wedding services, your target audience will be young couples.
Facebook allows you to intercept, with an ad hoc communication, only those who have that type of profile; you will then save precious time and money!

If you don't feel ready to start this kind of activity, don't worry! We're creating an e-book for all of our partners on the use of social media in which we also explain how to set up paid campaigns.

Finally, always in the reserved area, you can find other marketing resources to engage your clients' database by offering them to print, on an Album or a Frame, the photography session they made months or years before. How? We explain it here.

The Marketing Materials we offer are the starting point to work on your communication: add the page to your favorites, download the resources that you're interested in and give value to your communication on social networks and beyond!