Albums for your extraordinary images
Attention to minute details from printing to finishing, backed by the professionalism of our master craftsmen, the quality of the raw materials, and photo paper, all make the difference in creating our Albums as unique as your photographs.
Cover materials
9 materials, 6 types of paper, 20 sizes for more than 100,000 combinations to suit any style and appeal to every client's taste.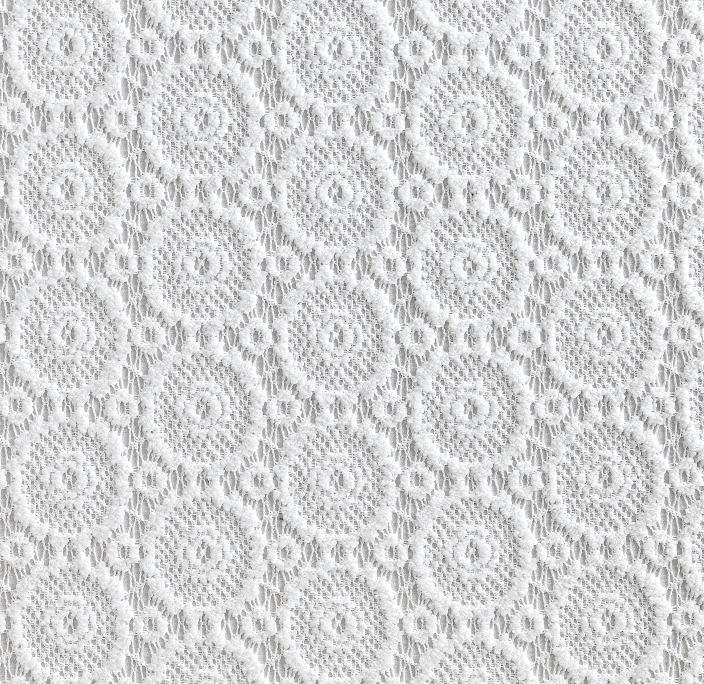 Fabric
A wide range of fabrics, from lace to silk, to create any feel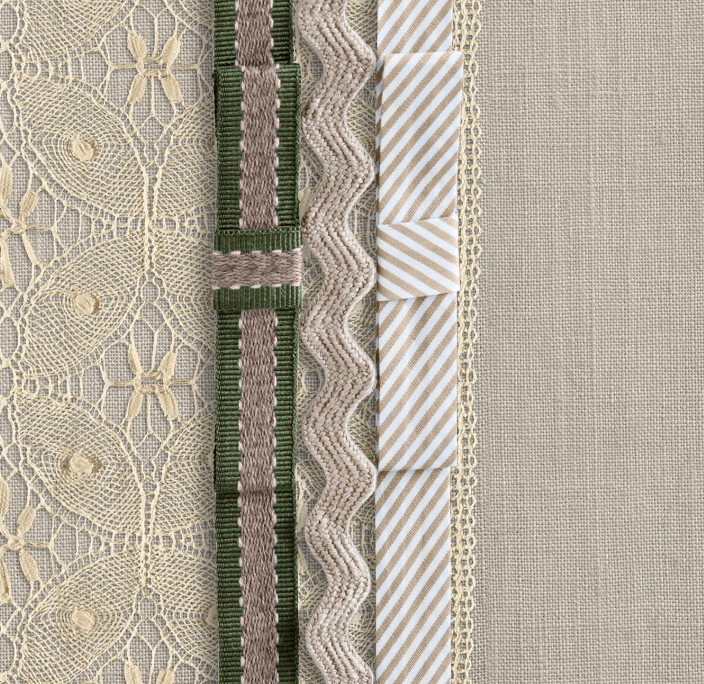 Decorated Fabric
Fabrics combined by hand with ribbons, bows, lace, inserts and trimmings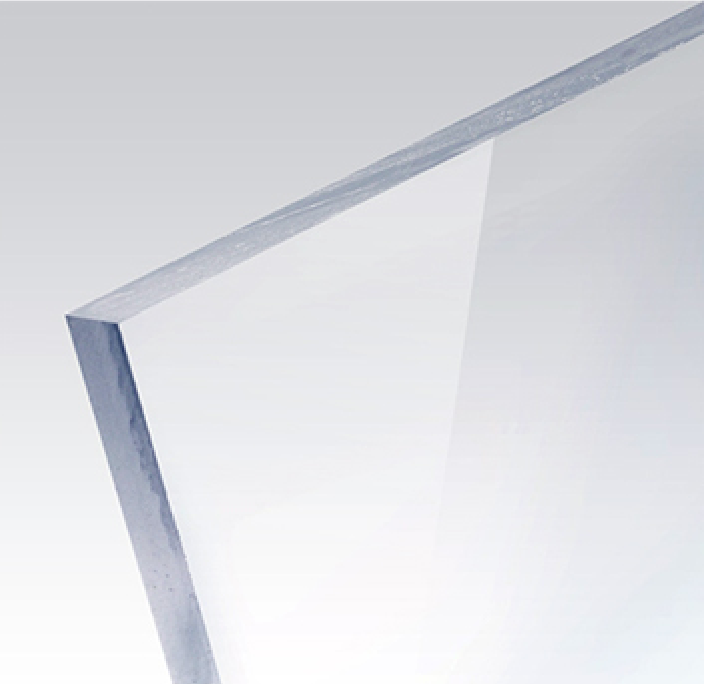 Plexiglass
Photo covered with plexiglass, the best way to enhance a memory while protecting it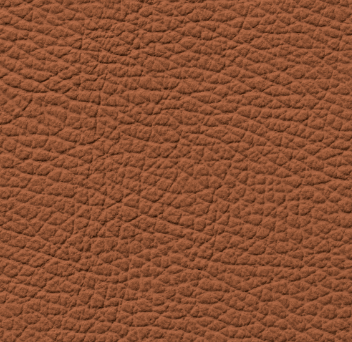 Leather
An exquisite, high-quality material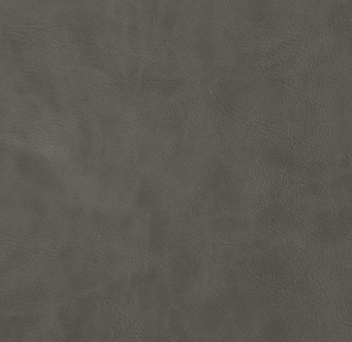 Leatherette
The elegance of leather with respect for nature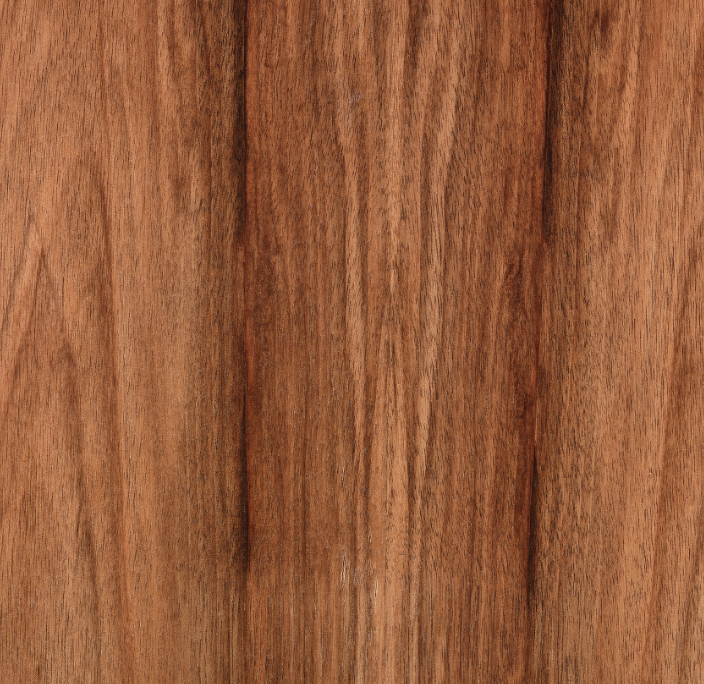 Wood
Combining nature and craftsmanship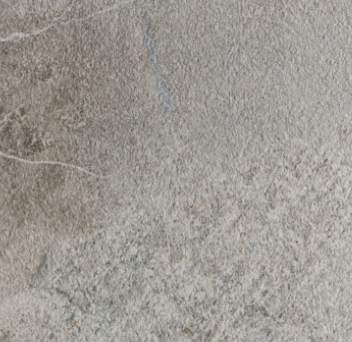 Stone
A stone-like laminate with a sophisticated design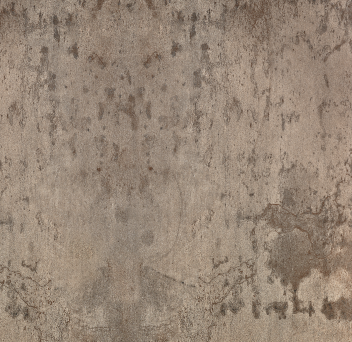 Steel
A steel-like laminate inspired by modern decor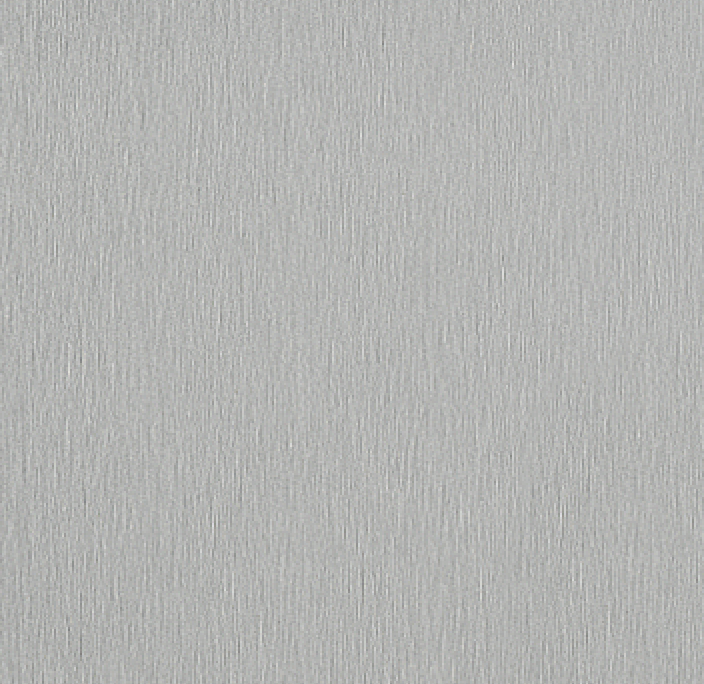 Laminate
Its steel look turns the Album into a piece of decor
Customizations
You can compose and enhance your Album with the many customizations available: UV print, debossing, engraving and much more. Elegance at the service of your clients.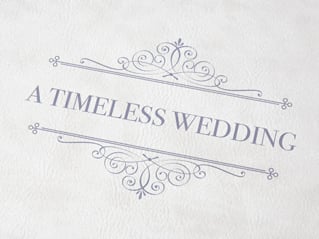 UV print
A variety of decorative elements perfect for every photo session. Also available for Album Boxes, for the most perfect coordination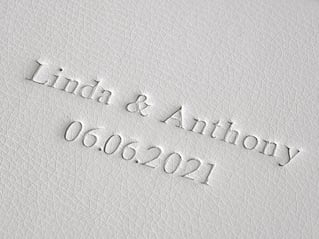 Debossing
This technique allows names and dates to be printed on the product, creating a sophisticated three-dimensional effect. Font: Times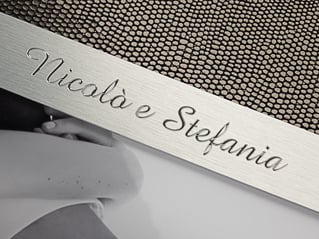 Engraving
Steel inserts with elegant character engravings that embellish the album with a unique and personal design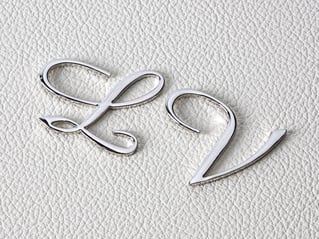 Metal initials
The application of metal initials lends exclusivity and elegance to covers with a more classic design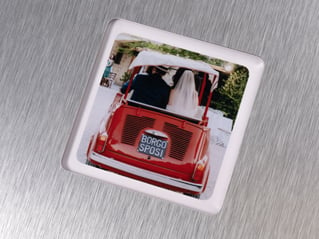 Photo
A representative image as an insert in the cover for an extra touch of personality to the album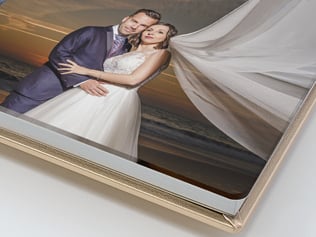 Full photo
An elegant design enhanced with a photo cover printed on metal paper, under acrylic or matte laminated, to highlight the most beautiful image from your photo session
Sizes and orientation
Thanks to the wide range of sizes available, you can find the best solution to enhance every single photo.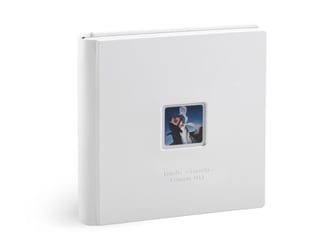 Square
cm 20x20 | 25x25 | 30x30 | 35x35 | 40x40
in 8x8 | 10x10 | 12x12 | 14x14 | 16x16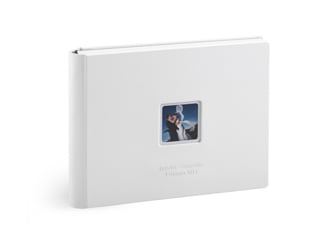 Horizontal
cm 20x15 | 27x20 | 32x24 | 40x30
in 8x6 | 11x8 | 13x9 | 16x12
Vertical
cm 15x20 | 15x22 | 20x27 | 20x30 | 24x32 | 24x36 | 30x40 | 30x45
in 6x8 | 6x9 | 8x11 | 8x12 | 9x13 | 9x14 | 12x16 | 12x18
Binding
Binding secures the pages of an Album together, and also determines its structure and durability. All our albums offer layflat binding to give a magnificent view of the entire open spread.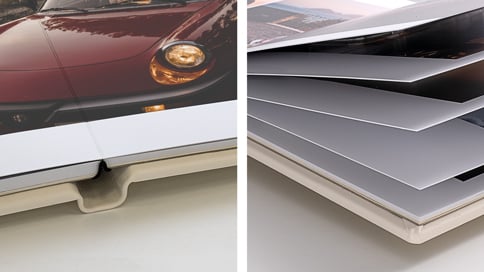 Hot binding with thick rigid pages
The pages are heated in a specific furnace and glued together thanks to a special cardboard core, whose thickness ensures a higher resistance over time. Lay flat pages gives a splendid view of the entire spread. Number of spreads: minimum 10 (20 pages), maximum 50 (100 pages).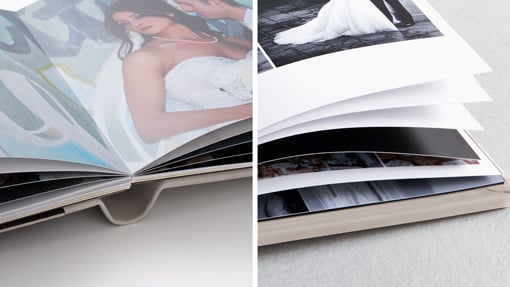 Flex binding with flexible pages
The pages are glued to each other, thus making the book lighter. Lay flat pages give a splendid view of the entire spread. Number of spreads: minimum 10 (20 pages), maximum 50 (100 pages)
Our photo papers
To achieve the most beautiful prints, you need a superior quality product: you can choose from among many different papers to find the perfect style for each of your photo sessions.


Laser printed papers available with hot binding.
Fujifilm Lustre (Matte) Photographic (760 gr/m²)
Fine-grained, it avoids fingerprints and reduces light reflections ensuring a natural color rendering of skin tones.
Fujifilm Velvet Photographic (248 gr/m²)
For fine art prints with a deep matte finish that prevents fingerprints and reduces light reflections.
Fujifilm Metal Photographic with matte lamination (760 gr/m²)
Silky at touch and resistant to scratches. The silver-white color gives depth and a tridimensional effect to the images
Fujifilm Metal Photographic with glossy lamination (810 gr/m²)
The unique metal reflections make the image vibrant and intense.
Laser printed papers available with flex binding.
Fujifilm Matte Photographic (230 gr/m²)
The matte surface reduces fingerprints, diffuses the light and moderates reflections.
Fujifilm HD Glossy Photographic (180 gr/m²)
A print surface for images of the highest quality, definition and color stability over time.
Mixed paper option
To complement and highlight all your photos, you can customize each spread of your Album by choosing the best photo paper that creatively enhances your photo session.

This option can be used with hot binding (thick rigid pages).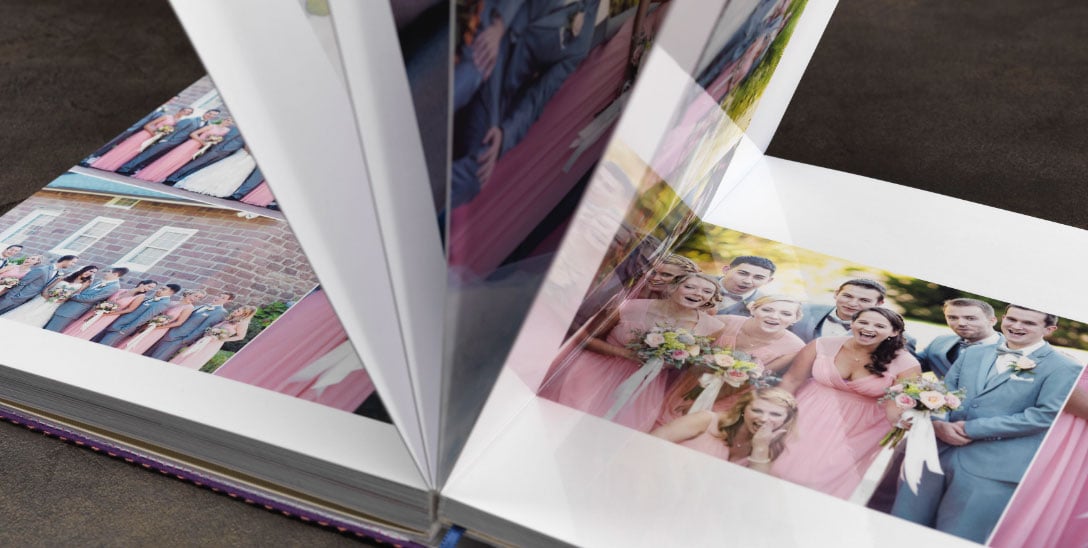 Gilding
Steel, gold or silver coloring applied to the edges of the pages to enhance the Album and prevent yellowing.
Packaging for any kind of Album
Each Album is enveloped in a satin bag and placed inside its packaging, which can be customized with the same UV print as the cover. To be treasured, displayed and shown to those you love.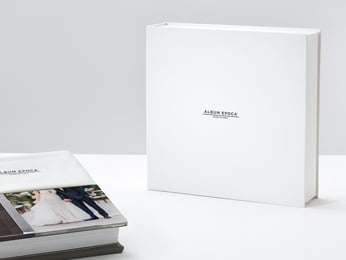 Standard Album Box
Elegant in its simplicity, this box is the perfect choice for those who want to give a classic touch to their memories.
Available in all sizes.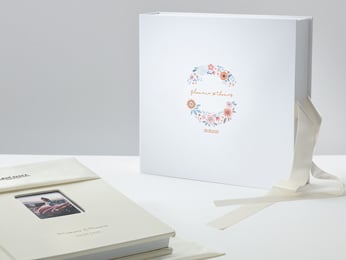 Album Box with UV print
Decorated with a customizable UV print, this box is also available in a version that matches the album.
Available in all sizes.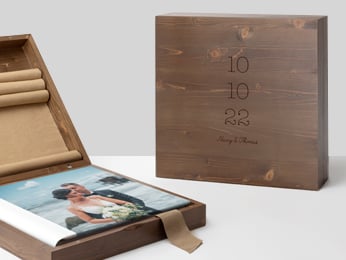 Infinity Box New
An elegant, sophisticated box made of Italian fir wood.
Sizes in cm: 20x30, 25x25, 24x32, 24x36, 30x30, 30x40, 30x45, 35x35, 40x30.
Sizes in inches: 8x11, 8x12, 10x10, 9x12, 9x14, 12x12, 12x16, 12x18, 14x14, 16x12.
Made in Italy quality
The use of quality raw materials, attention to detail and craftsmanship techniques ensure your Albums last over time. For a memory that will last forever.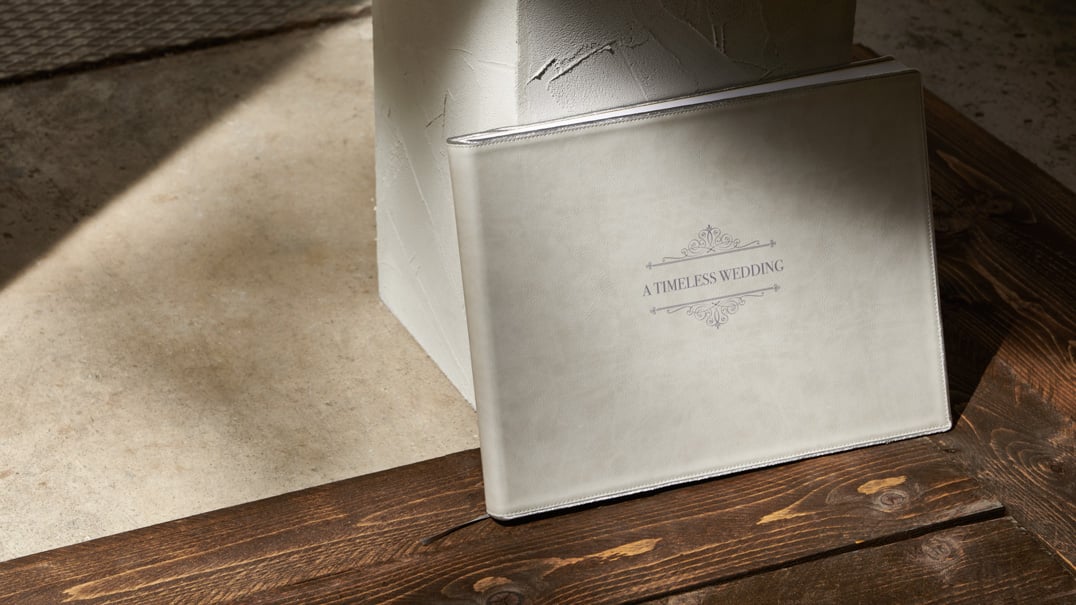 Craftsmanship
This is how our Albums are born. From the hands of our craftsmen, from the technology of our engineers, from the passion of us all.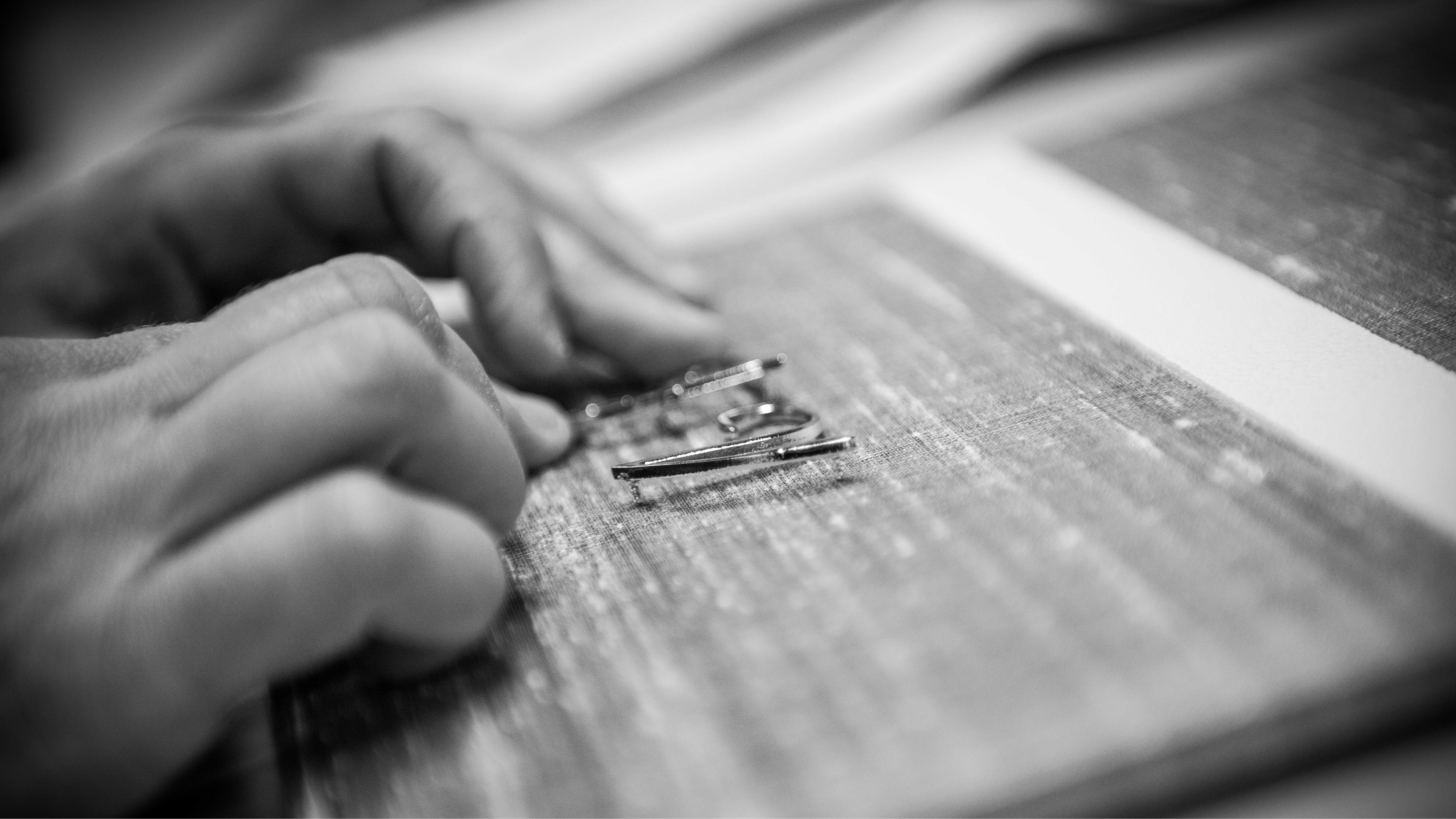 Samples
With sample products, you can display and enhance your work in the best possible way and offer your clients the opportunity to feel the quality of Album Epoca products. These products will guide your clients in choosing a style and cover, and will help increase your sales.

AE Guides are elegant sales tools that help you in your business. In this way, your clients can see all the elements that make up the product, from the cover materials to the photo papers, and of course the various customization options available.

Calculating the price of each product is quick and easy
You have 2 ways to check the prices:
Delivery times
Hot bound Albums (matte or velvet paper) and Flex bound Albums are delivered within 8 working days.
Hot bound Albums (metal paper) are delivered within 12 working days.
Hot bound Albums (mixed paper) are delivered within 14 working days.
Our Color Correction
An experienced graphic designer views each photograph and adjusts the tone, brightness and contrast to enhance the beauty of each image.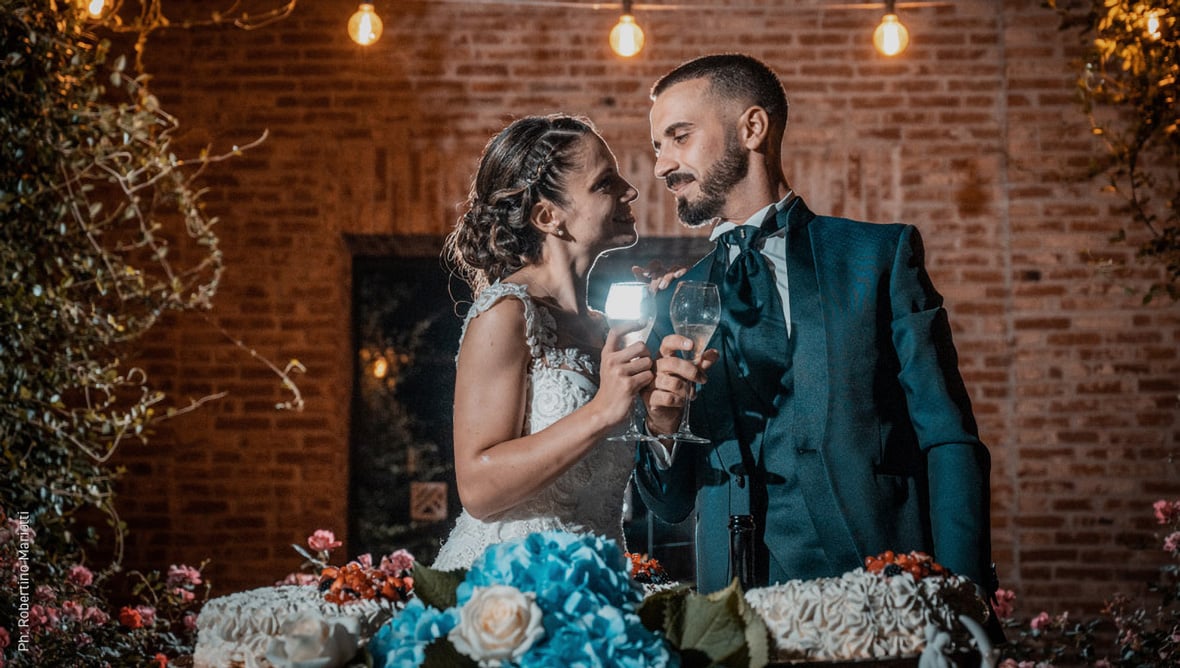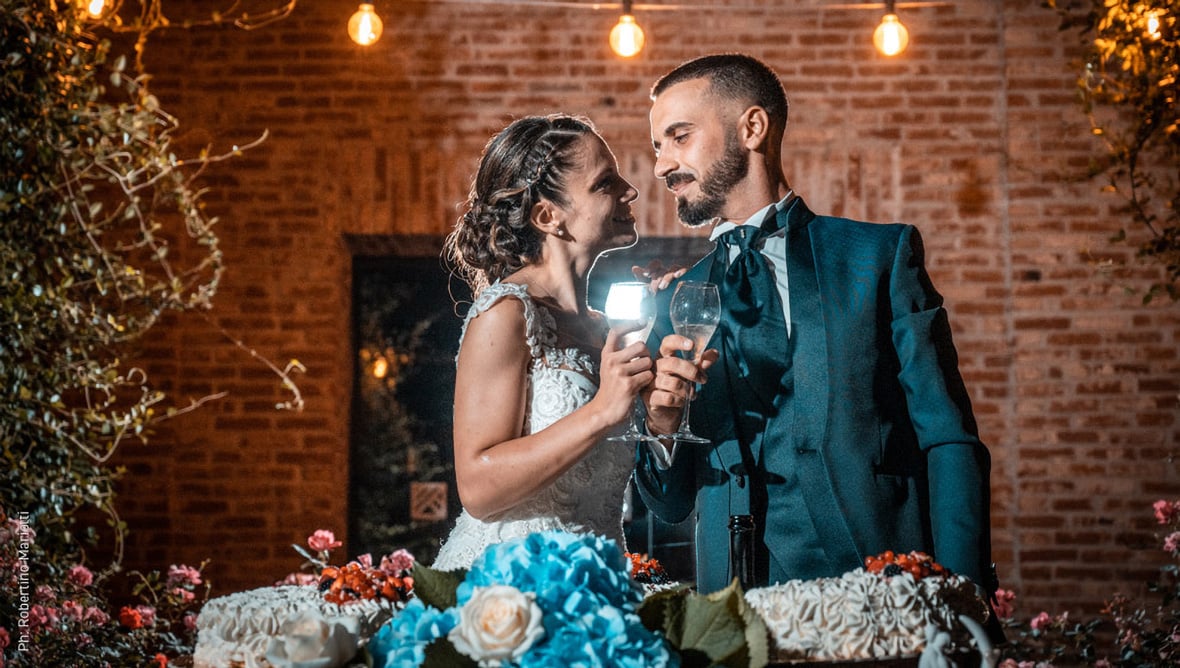 Happiness is even greater when shared
To keep your clients' families happy, you can add 2 duplicates of Albums or Event Books in smaller sizes to your main Album.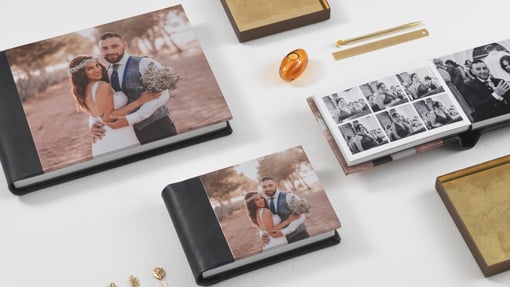 1 main Album + 2 smaller Albums
Order 1 Album and get a copy in a smaller format. You can also change the page design while maintaining the same number of pages.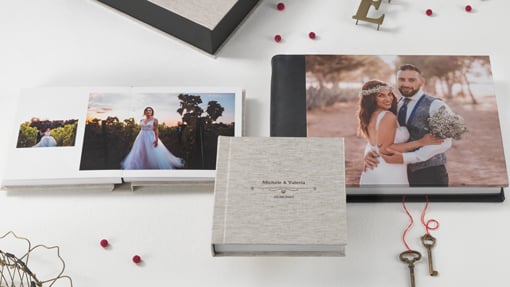 1 main Album + 2 XS Event Books
Order 1 Album and create 2 Event Book copies with material or photographic covers. You can also change the page design while maintaining the same number of pages.


By your side, always
Our Customer Service is always ready to answer your questions and solve any problem via the FAQ, chat, e-mail and telephone.




1
go to the catalog,
choose the Album
and configure it
More information
If you still have doubts on how to create your Album, find more details in the dedicated page.
Start creating
If everything is clear, get creating your Album now.